WASTE PROCESSING, WASTE TRANSPORTATION
WASTE DISPOSAL

As part of our Turn-Key solution to waste, DSC-West Texas offers a wide service in this area. Waste transportation to waste disposal and all stages in between, we are set up to handle all types of hazardous and non-hazardous waste.

We work closely with our clients to provide specific individualized services at the most economical cost. At DSC-Environmental, West Texas we believe in going that extra step. Our goal is 100% CUSTOMER SATISFACTION.
WASTE TRANSPORTATION
All of our waste transportation drivers are also part of our 24 hour emergency response team therefore they are well versed in the proper transportation of hazardous and non-hazardous waste. Should a problem arise during transportation, all our vehicles are equipped with complete spill response equipment.
We have 20, 25 and 30 yard watertight roll-off boxes available for placement at a customers location. We also have vacuum truck services available for transportation of hazardous and non-hazardous bulk liquid. A certified technician is always on-site to handle material loading and shipping paperwork which assures proper and complete compliance with all regulations.
---
CURRENT TRANSIT SERVICES AVAILABLE THROUGH DSC-WEST TEXAS
Drum Transportation - LTL and Truckload
Roll-Off Boxes - 20,25 and 30 yard (regular and watertight)
Roll-Off Box Transportation
End Dump Trucks
Liquid Tankers
Vacuum Trucks
Van Trucks and Trailers
---
WASTE PROCESSING AND DISPOSAL
We work closely with our clients to provide specific individualized services. These services include on-site waste processing, packaging and consolidation as well as waste transportation. We also provide source reduction and waste minimization recycling activities. Waste and off-spec mataerials can be consolidated or stabilized at the customers location to help decrease direct cost.

We also offer assistance with proper waste classification. We can help determine what analytical testing should be performed to classify materials for recycling or disposal. Other services routinely provided to our customers include:
Unknown Drum Identification
On-Site and Off-Site Bioremediation
In-Plant Process Tank Clean Outs
Equipment Decommissioning
24 HOUR EMERGENCY SPILL RESPONSE
SERVICE IS AVAILABLE BY CALLING A SINGLE CONTACT NUMBER 1-877-372-3798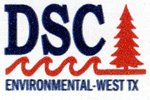 We provide all shipping papers, manifest and container labels. We also stock a large variety of waste containers available for immediate delivery to your facility. These include metal and plastic drums, tote containers and one cubic yard super sacks.




---